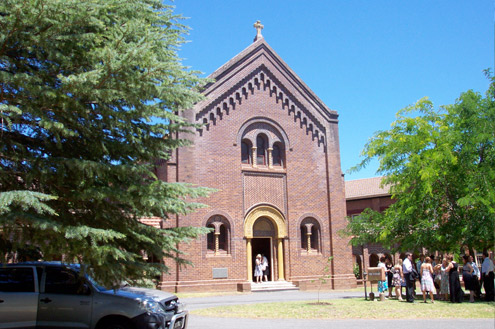 Contact
Principal: Mr Mark Raue
Macquarie Grove Road, Camden
PO Box 3090 Narellan 2567
Mater Dei is a school to meet the special needs of children and teenagers. The school, which opened in 1957, is positioned in a most beautiful rural setting in the "high country" of Camden.
In keeping with their apostolate that includes welfare and education, the Sisters of the Good Samaritan have conducted Mater Dei in a most loving and pastoral environment for some 60 years to the great benefit of not only their students but to their families as well. The school has long since been established as a landmark educational institution in the Camden local government area and, for many, the broader Sydney metropolitan.
Before the school was established, this very same site was dedicated as an orphanage from 1910 to 1957. It was during these years, especially, that financial hardship was the norm, and that the Sisters laboured under the most challenging of conditions.