Magdalene Catholic High School, Narellan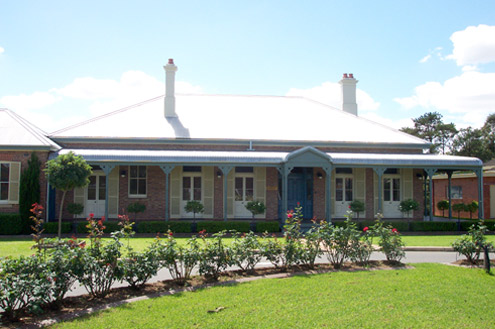 Contact
Principal: Mr Matt McMahon
Smeaton Grange Road, Smeaton Grange
PO Box 222 Narellan 2567
Magdalene is a six-stream systemic co-educational Catholic high school for students from Year 7 to Year 12. From one year to the next, the school accommodates more than 1,000 students.
The school opened in 1999 in response to the enormous demand for Catholic High School education from the rapidly growing Camden local government area. Previously, high school students seeking Catholic education would normally have attended congregational and systemic high schools in the Campbelltown area. 
Upon opening, Magdalene grew quickly and the demand for places in the school began to far exceed the maximum annual intake of 180. The intake of students derives overwhelmingly from the two primary schools in the parish – St Paul's and St Clare's – which are both three-stream. However, a smaller number of students are also taken from other Catholic primary schools and from among the many government schools in the parish
The school offers an extensive range of curriculum subjects as well as many other extra curricula activities for student development. Facilities have been steadily enhanced over the years with contemporary buildings, along with newly acquired resources that comfortably meet modern educational standards.
Magdalene has a strong relationship with the parish and, in particular, with the parish clergy. The sacraments are available to students on almost a weekly basis, and local clergy preside at the large celebrations of Mass that take place throughout the year. The parish church is the setting for Masses of Thanksgiving for the graduation of students in Years 12 and 10 when students, family members, teachers and clergy come together. 
Many teachers live within the parish and participate in different ways in the sacred liturgy for Sunday Mass. Local clergy are committed to supporting the faith formation of the staff and students in various ways, and particularly by their presence at retreats for the senior students.
Under the guidance of successive principals, Catholic spirituality and student discipline has been firmly embedded into the very fabric of school life at Magdalene. The school has already carved out a very good record of academic achievement and compares most favourably with other high schools in the area.
Enrolling students at Magdalene from Year 7 upwards is highly recommended. The school has been blessed with quality pastoral care and excellent leadership.