St Paul's Chapel and St Paul's Church, Camden
Two great occasions in the history of our parish have been experienced this century - (a) the Pauline Year (28 June 2008 until 28 June 2009) on the occasion of St Paul having been born two thousand year ago, and (b) the 150th anniversary of St Paul's Chapel in 2009.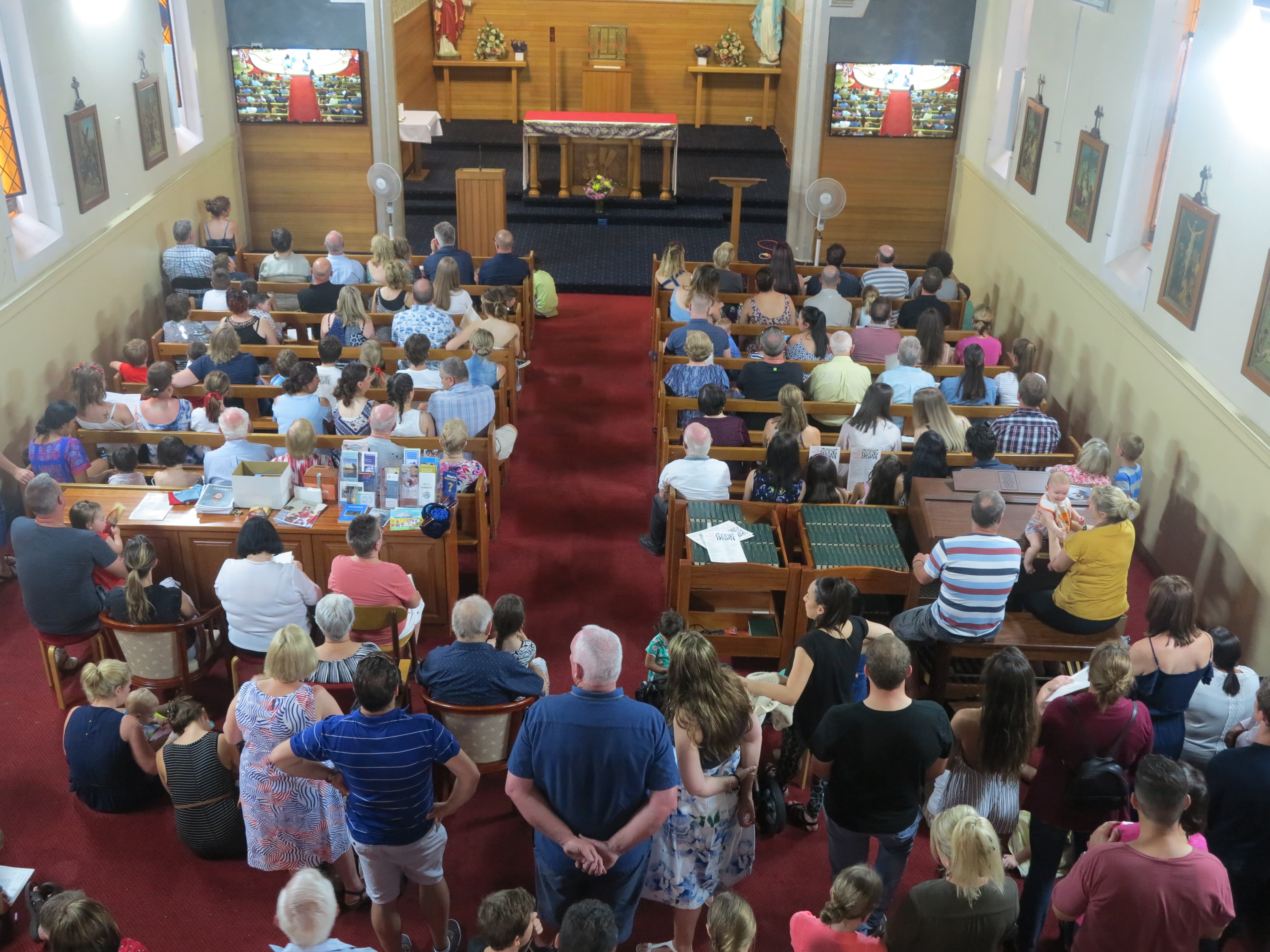 From these two historical occasions, further initiatives have been taken towards the restoration of St Paul's chapel and the enhancement of St Paul's church. Plans to restore the chapel have been in place for a long time and considerable work has already been completed.
The new work will involve the building of new sacristies between the church and the presbytery. The present sacristies will be turned into a glass Reconciliation chapel on one side (with curtains) with pews on the other for penitents in waiting.
The whole chapel will be restored with new plastering where necessary, complete painting in heritage colours, replacement of the florescent lights with heritage lights, removal of wall papering on the sanctuary, heating, and much more.
Externally, a glass structure has been envisaged near the belltower to offer protection from the elements for people leaving the chapel from underneath the choir loft, as well as for those leaving the church from under the belltower. The glass structure will offer protection in adverse weather conditions for all our parishioners, and especially for wedding cars and funeral cars.
The church will also be given an injection of funds with new air-conditioning, padded kneelers, state-of-the-art audio visual equipment, a new bell, and much more. New foyers are also planned.
Work begun in 2016. And if funds are sufficient, the extension of the presbytery towards the school will also be considered. Collectively, the completion of all these projects will further modernise parish facilities, and provide a quality work and living environment for many decades into the future.