St Clare's Primary School, Narellan Vale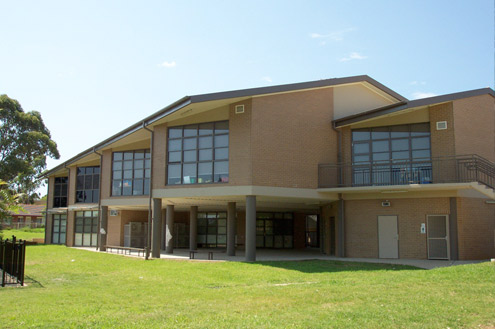 Contact
Principal: Ms Marg Foldes
59 Holdsworth Drive, Narellan Vale
PO Box 116, Narellan 2567
Established in 1994, St Clare's school has long since been a three-stream school with enrolments in excess of 600 children each year since the turn of the century. The older buildings have been modernised and newer buildings have been added over the past 10 years to keep pace with steady demand.
Religious education has a pivotal place in the school and clergy visit on a regular basis to celebrate Mass and liturgies with the children. St Clare's has a music teacher who works three days a week, introducing the children to a variety of music, including the church's sacred music.
The visual appearance of the site will be enhanced enormously when the church is eventually built. Car parking facilities and traffic management compare very favourably to most schools in the Camden LGA.