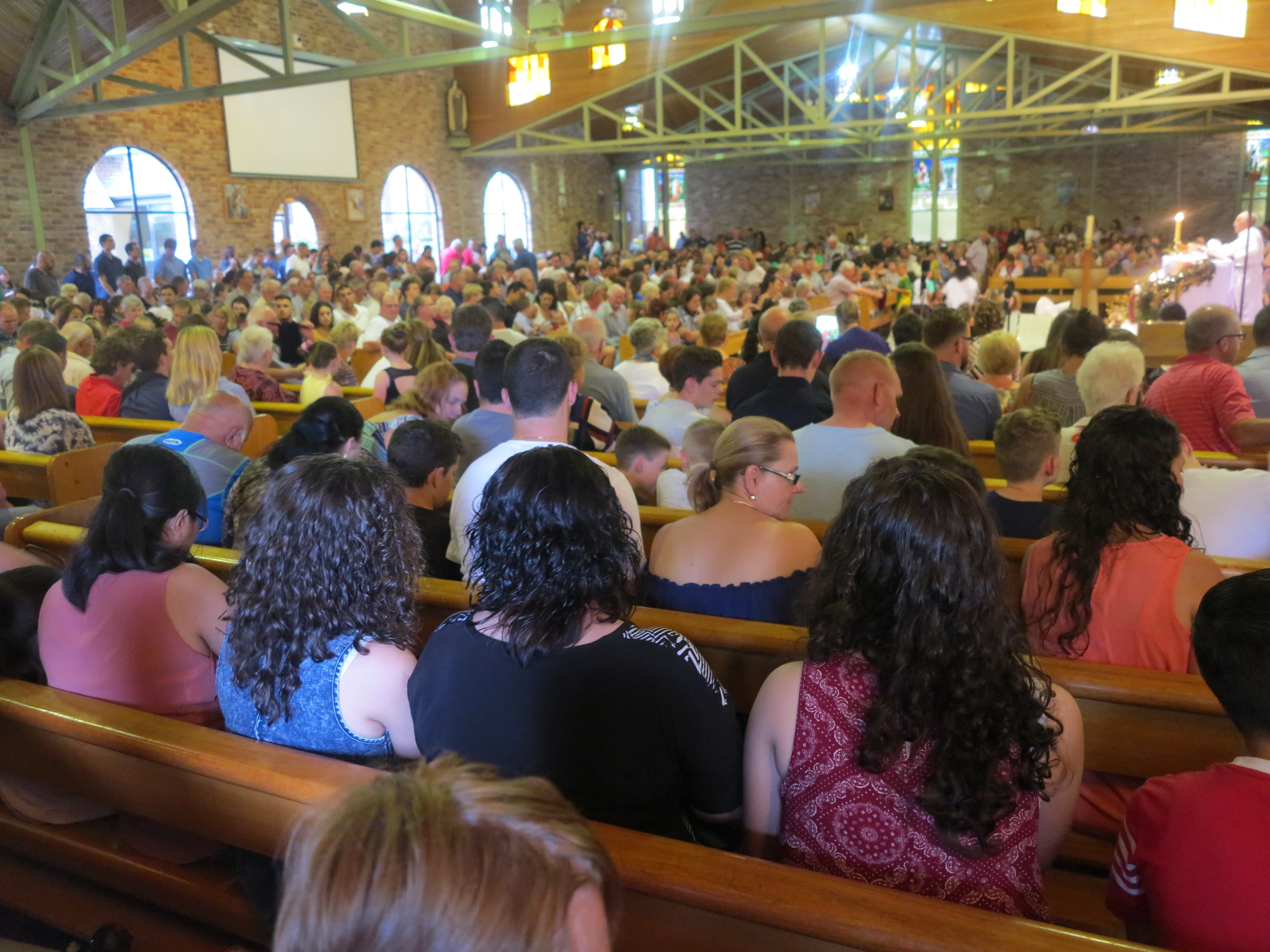 For the next two weeks, a 3.00pm Mass has been added on Sunday afternoon.
Covid-19  Update ~ Masses and Baptisms
7 October 2020
For the First Holy Communion programme in 2020, please read the attached letter here.
As restrictions are eased by the Premier of NSW new arrangements relating to our own parish will continue to emerge. View full details 
here
.
Catholic Cemetery, Cawdor Road, Camden
Over the past few hundred years, many parishes around the nation established cemeteries as a way of providing a dignified place of interment for the deceased relatives and friends of parishioners who had been seriously committed to the local church across the decades.
For further commentary, see here
Prayer in Time of Great Need
Heavenly Father, who always listens compassionately to your people in distress, we humbly beseech you to bring relief to our human family. We offer our prayer that viral afflictions will be contained, that vaccines will be developed, that the sick will recover, and that those who have died will receive a merciful judgement. And may our faith and trust in your divine providence be strengthened continually in every trial and tribulation.
The parish of St Paul's Camden includes the community of  St Clare's in Narellan Vale.
We're now a little larger than when we were first established as a rural parish way back in 1859.
We've managed to retain some of our old rural and historic charm, and we want to extend to you some of our good old-fashion country hospitality. We hope you find our web site interesting and informative.
And if you're ever visiting in this part of the world, we'd love you to join us in worship.
---