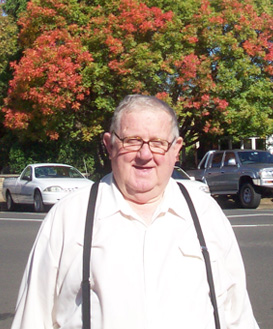 Funeral Mass of Fr John Whitty
Friday 13 May ~ 10.30am
The funeral mass for Fr John Whitty will be held on Friday 13 May at St Paul's in Camden at 10.30am. All are welcome. Live streaming available:
https://jummedia.com.au/live/father-anthony-john-whitty/
Covid-19  Update ~ All Masses
With the uncertain situation in Sydney, any announcements from the NSW Department of Health will need to be taken into account. Changes to our weekly Mass schedule could change at late notice. Our parishioners will be advised by email if such is the case. 
Masks are no longer mandatory.
Please continue to sanitise hands upon entering any of the three churches. And many thanks to all our parishioners who wipe over the pews upon departure.
View Father Michael's Weekly Message here.
The parish of St Paul's Camden includes the community of  St Clare's in Narellan Vale.
We're now a little larger than when we were first established as a rural parish way back in 1859.
We've managed to retain some of our old rural and historic charm, and we want to extend to you some of our good old-fashion country hospitality. We hope you find our web site interesting and informative.
And if you're ever visiting in this part of the world, we'd love you to join us in worship.
---